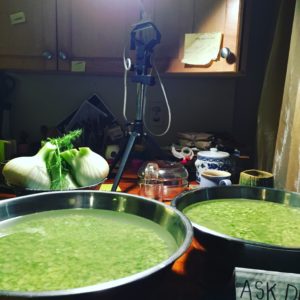 DPA SOUP SUBSCRIPTIONS are now available. HIRE a DPA PRIVATE CHEF
Contact Athena. domesticperformanceagency@gmail.com to learn more.
WINTERSPRING DPAShop open March 1- April 7
Upcoming Performances                
Participatory Lecture 
Friday, April 7th
5:30pm and 7:30pm
Join Lindsay Reuter for Participatory Lecture a piece sharing her ongoing "self- research" on dis/ability and self-determination at the Domestic Performance Agency.
Each session will be limited to 8 guests.
567 Carlton Avenue, Brooklyn
$10/pay what you can
SAVE THE DATES  April 27, 28th, 29th Domestic Performance Agency choreography by Athena Kokoronis in collaboration with performers.